Health & Safety Reporting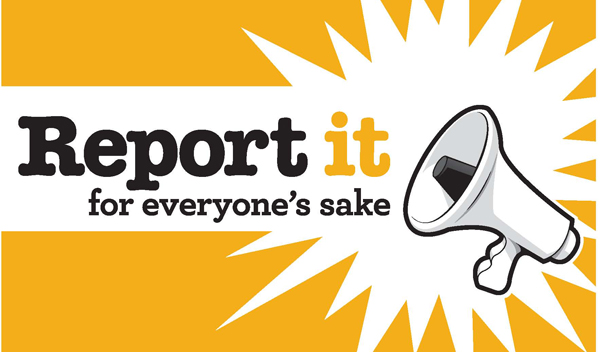 Everyone has the right to work and learn in a safe environment. As a worker in Ontario, you have a duty to complete health and safety reports when necessary. Our employer, the ADSB, has a corresponding obligation to investigate and respond to these reports. The Local is here to assist you.
Workplace Violence + Safe Schools Reporting

OESC Online Reporting Tool
Use this tool to:
report all

violent incidents

that cause (or could cause) physical injury.
report all serious student incidents for which a principal could consider suspension or expulsion.
Submit these reports regardless of mitigating or other factors such as age or needs of a student.
The principal is required to provide you with acknowledgement of receipt. The principal must also follow up with you to communicate the results of his or her investigation.
---
Reporting Injuries at Work

ADSB Accident Report (PDF, 144 KB)
For all injuries resulting from violent incidents or workplace accidents.
First get immediate first aid or medical attention, if required. As soon as possible, report the incident and any related injury to the principal and submit this form. We recommend that you report all injuries, with or without first aid or medical attention, no matter how insignificant, as the effects of an injury may be delayed.
IMPORTANT
— If your accident- or incident-related injury requires
medical attention or time off from work:
complete and submit a Workplace Safety and Insurance Board (WSIB) Form 6;
ensure that the Board provides you with a completed copy of WSIB Form 7; and,
ensure that your health professional knows your injury is work-related and fills out WSIB Form 8.
---
Refusing Work
You have the legal right to refuse work, or part of your work, if you have reason to believe that workplace violence is likely to endanger you. Teachers must take into account the safety of students before refusing work. Do not leave a class unattended.
If you are considering a work refusal, contact the Local.