About Us

The Algoma Occasional Teacher Local supports and represents nearly 160 Occasional Teachers working for the Algoma District School Board.
We teach all elementary grades and subjects. Our assignments may be as short as half a day or as long as one year. The Occasional Teachers in our Local are all certified, qualified, professional teachers who teach in the absence of our regular teacher colleagues.
---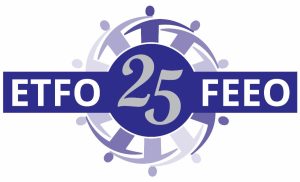 The Elementary Teachers' Federation of Ontario (ETFO), our parent organisation, represents over 83,000 members who are public elementary school teachers, occasional teachers, designated early childhood educators, educational support personnel and professional support personnel.
These dedicated professionals work in over 2,600 schools across Ontario. They teach, support, and inspire almost one million children ranging in age from 3 to 14 years. Along with providing protective and professional services for these members, ETFO promotes equity and social justice within our education system and broader society.
In the 2023-24 school year, ETFO proudly celebrates its 25th anniversary.