Looking for events run by the ETFO Provincial Office?
Visit etfo.ca and login to the Member Site.
Views Navigation
Event Views Navigation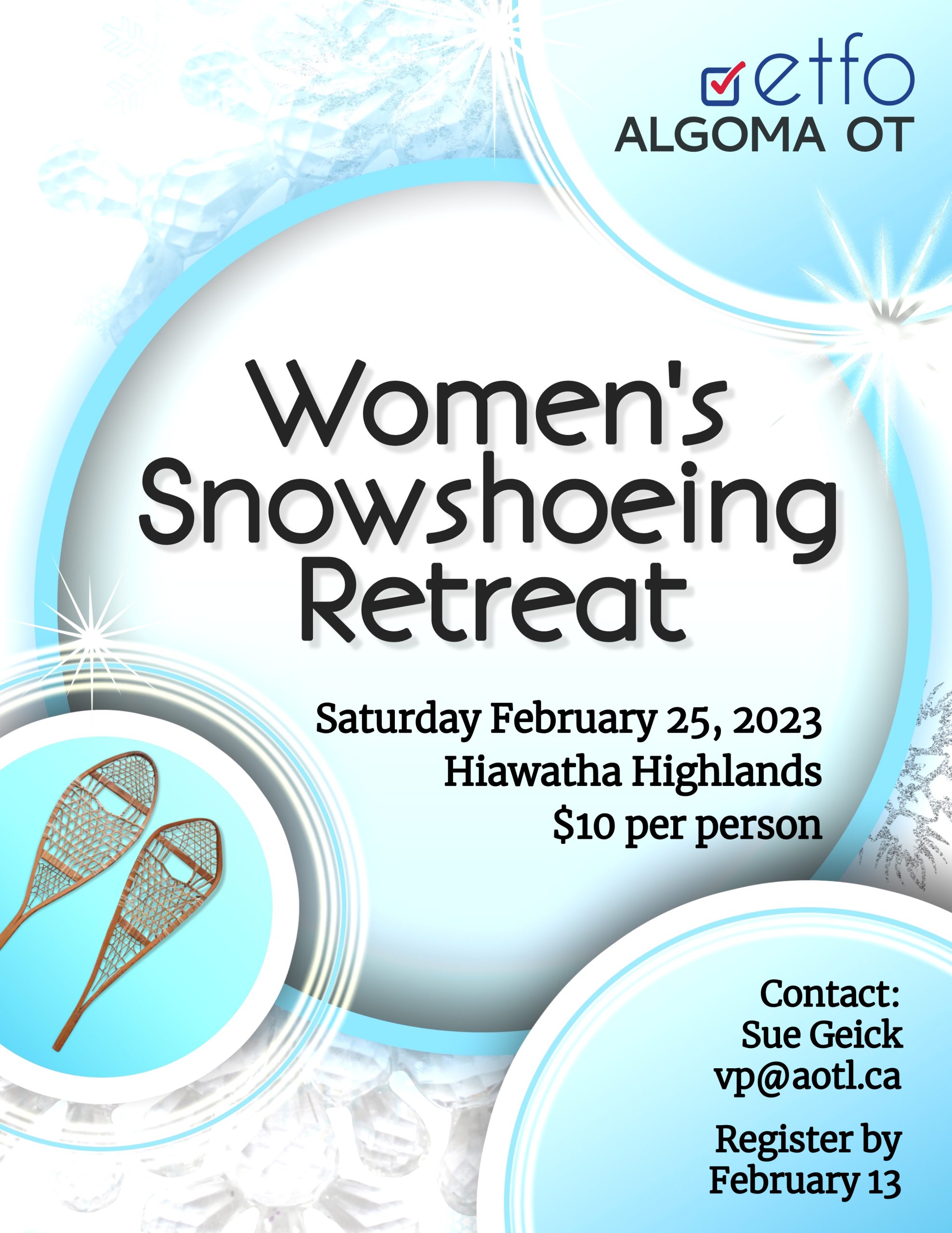 Hiawatha Highlands
780 Landslide Road, Sault Ste. Marie, Ontario
Come relax and enjoy Algoma's beautiful winter landscape! The Equity and Status of Women Committee is hosting a Women's Winter Snowshoeing Retreat. This event is open to all who identify as women.