Re-Thinking White Privilege
March 29 @ 4:30 pm
$5.00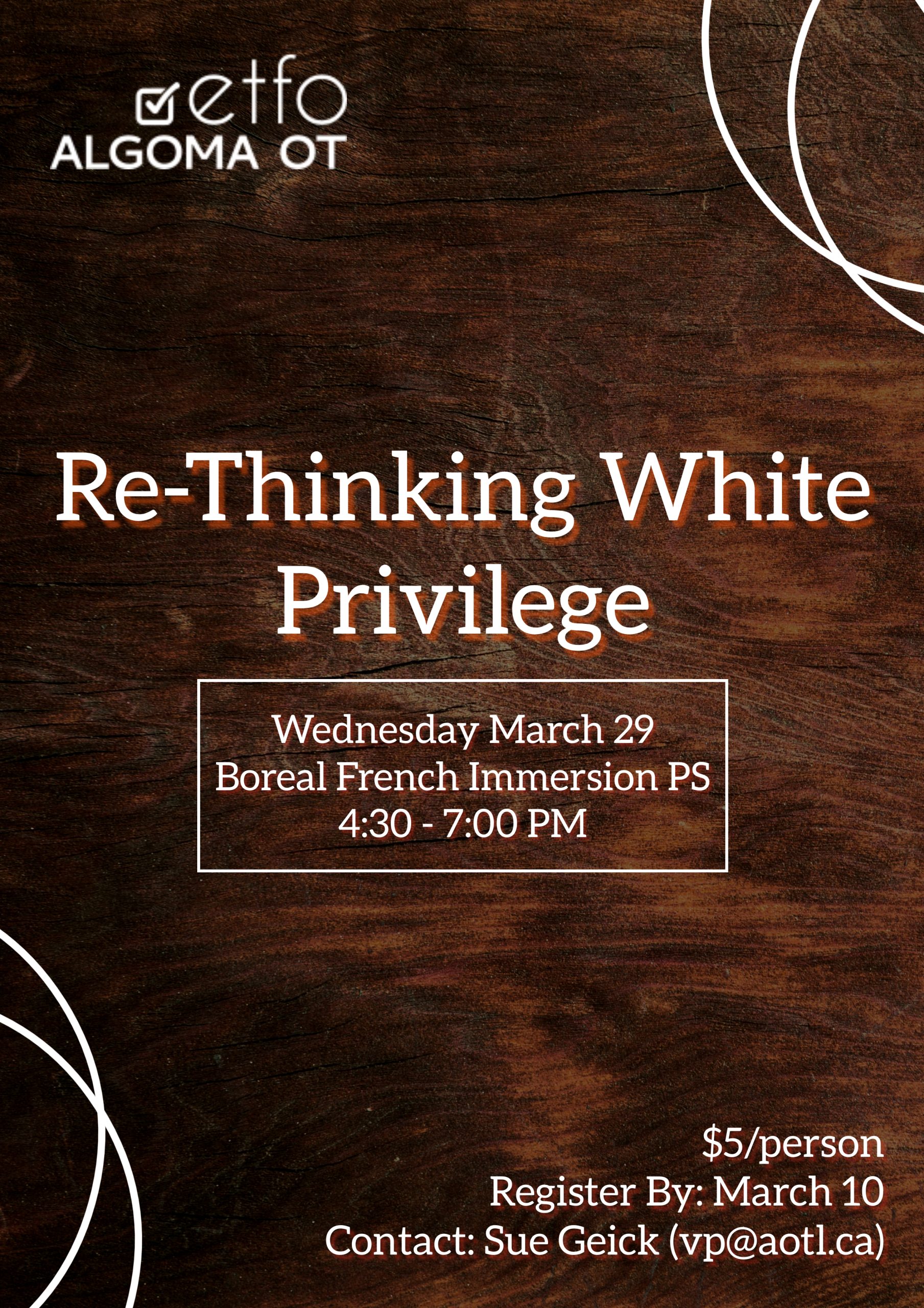 In conjunction with ETFO presenter Velvet Lacasse, the Local will be hosting an ETFO Equity workshop called "Re-Thinking White Privilege".
Wednesday, March 29
Boreal French Immersion PS (Communication Room 241)
4:30 – 7:00 p.m.
This workshop will take an exploratory look at white privilege in order to provide educators with the opportunity to build awareness and understanding. Opportunities will be provided to enter into professional dialogue in regards to addressing privilege in themselves and in the classroom.
The cost to participate is $5. Payment is due upon registration.
Please register by Friday March 10 at 5:00 p.m.
Dietary Requirements
Please forward any dietary restrictions to ac.lt1701632095oa@pv1701632095.