Intermediate Conference
Feb 25 @ 6:30 pm

-

Feb 26 @ 3:30 pm

$50.00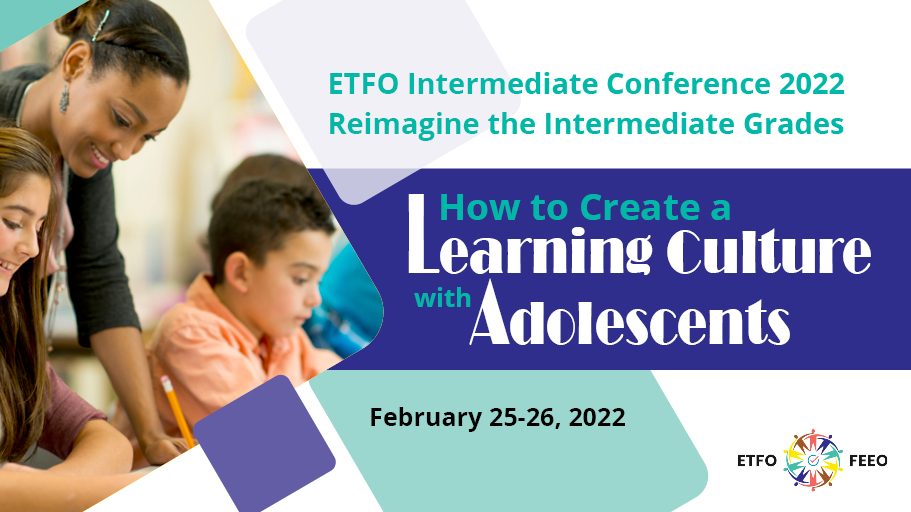 Reimagine the Intermediate Grades – How to Create a Learning Culture with Adolescents
The Elementary Teachers' Federation of Ontario (ETFO) is hosting the 2022 Reimagine the Intermediate Grades Conference. The overarching theme for the conference is meant to recognize the diverse nature and needs of our intermediate students and Teachers while supporting them during these challenging times.
Flyer
PDF: http://members.etfo.ca/cal/IC.pdf
Word: http://members.etfo.ca/cal/IC.docx
Registration
To apply, please have your ETFO membership number and visit http://events.etfo.org/upcoming-events – Registration fee is $50
Registration deadline is extended to January 31, 2022 at 5 pm.